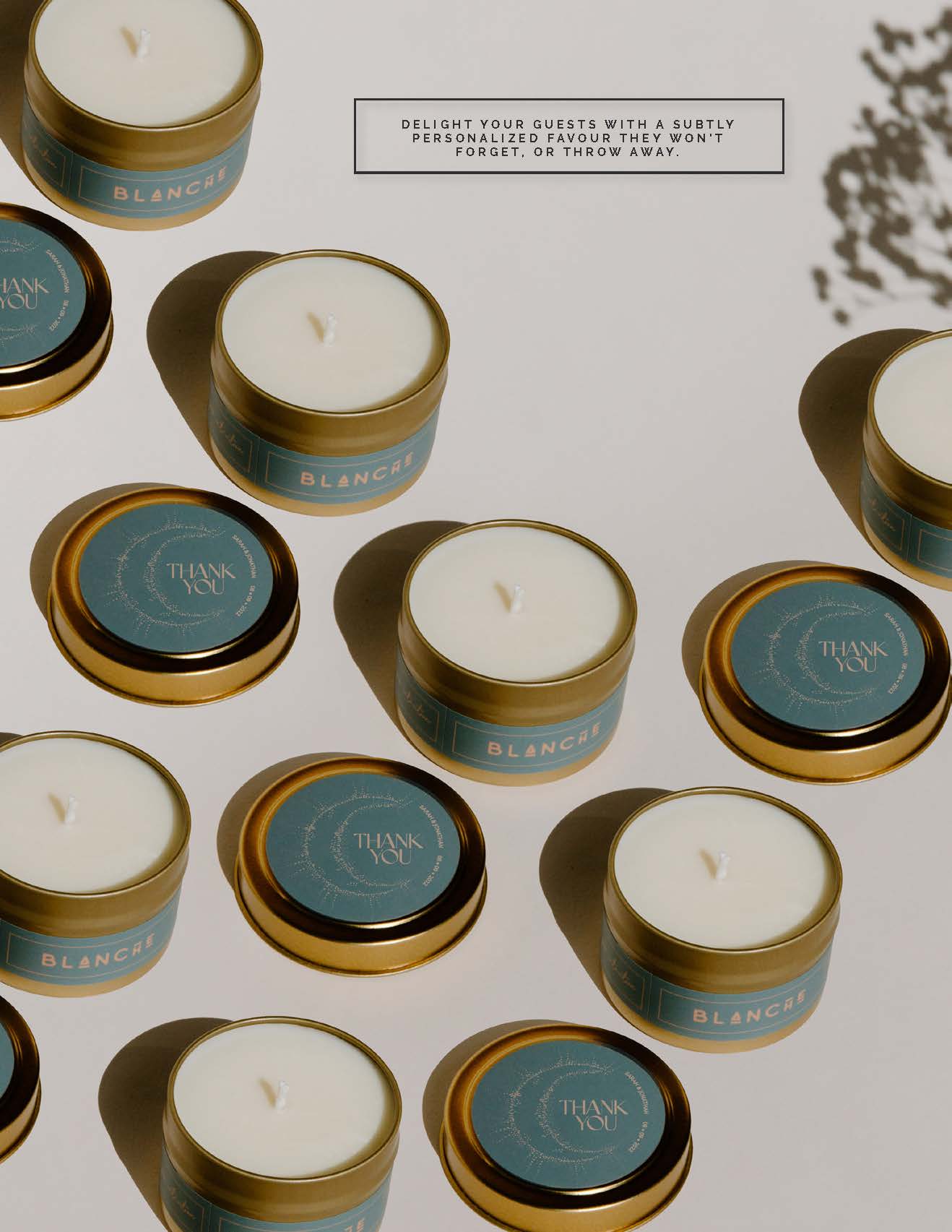 Do your guests a 'favor'...
We handcraft each candle with care, delivering top-notch quality to match the spirit of your event. Sealed with personalized labels, your loved ones are sure to cherish these mementos.
Our custom candle favors are the perfect way to thank your guests for being a part of your lives and celebration.
How to get started?
Simply click below to view the fillable form. Download it. Fill it out. Then email it to us at hi@buenavistacandles.com